Yggdrasil Gaming is a game provider that started up and got their first license in 2013. Their head office is located in Malta and their games got very popular right from the get-go. It's not easy fighting against giant competitors such as NetEnt and Microgaming, but they've done a good job so far. Yggdrasil deliver games to different markets with their licenses and all the time comes with new innovative ways to develop their product. During a few years as a company they have managed to win several prizes. For example, slots provider of the year 2016 and 2017, Innovator of the year 2017, 2018, 2019, gaming software supplier 2016 and software rising star 2015.
Update 2020: Number of games: 70+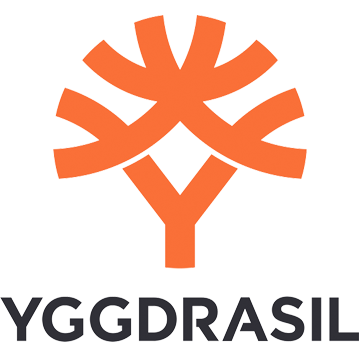 Right now, they offer regular slots, jackpot games and some tables games. Below we'll go through more about the games they are offering, their licenses, how we look at the future and much more.
Yggdrasil Gaming casinos
Yggdrasil Gaming cooperates with some of the biggest casino sites out there. Nowadays they start to be more and more common on local Canadian casinos as well with their licenses. One of the reasons to this can be because they work in a special way. They actually invite their clients to their office and then lets the customer help and design the games together with a designer. This in return does so that the gambling sites themselves can decide what games they want to make their site more special.
Furthermore, Yggdrasil are adding their games to new sites every year. So, when new casinos are launched, Yggdrasil Gaming will be there providing their games. In summary, all casinos want to offer a wide range with popular games from the best providers. Because Yggdrasil have many popular games, all sites wants to work with them. You will therefore find their games in almost every casino site out there.
Yggdrasil Gaming – slots
The slots from Yggdrasil Gaming is very graphical and looks very nice. It's always a lot that happens during the time you're playing, and this contributes to a great game experience. In 2014 they also went away from Flash Player and instead started with HTML5 format. This then makes it much easier to play slots without running into problems, especially via mobile and tablet.
Some examples of their most popular slots:
Vikings Go Wild, Vikings Go Berzerk, Vikings Go To Hell
Golden Fish Tank
Super Heroes
Easter Island
Cazino Zeppelin
Aldo's Journey
Amount of games 2020: 70+
This is just to name a few that some might recognize. Yggdrasil Gaming continue to develop new games every year so the total amount will grow as long as they are in business.
Different themes
When it then comes to the different themes, Yggdrasil are mixing everything from Viking, Egyptian, animal to clown and Superhero themes. In the future it could then happen that they develop games that's based on movies, music or whatever it may be. All in all, we think they managed to deliver a great mix of themes for their slot machines.
Yggdrasil games in mobile & tablet
All game developers want to offer their games in mobile devices as over 50% of all casino players chose to play in mobile devices. This number will for sure continue to grow every year. Therefore, Yggdrasil Gaming are focusing on developing touch versions of all their popular games, so they work smoothly in mobile devices.
We feel, and the market agrees that mobile casino is the future, and Yggdrasil are prepared. In other words, we will be able to enjoy all their games in mobile devices both now and in the future.
Their games with free spins & bonuses
Yggdrasil Gaming deliver on many things, even when it comes to casino bonuses and free spins, where they've taken their system to the next level. They have their own bonus system called Boost, where the gambling sites can add different campaigns in a very quick and easy way. Earlier similar systems have been limited to free spins and poorly formed tournaments. Now instead with the new system that Yggdrasil has developed, the following can be offered in their games:
Tournaments in-game – You never need to leave the game to see how your standing is at the leader board or end result.
Cash race – Allows the gambling sites to run cash-drop tournaments during a specific period.
'BRAG' – A tool that lets you brag about your big wins on social media. Share the win with a post on Facebook or Twitter for example. This allows you to share replays from winning rounds in tournaments or a big win so that you can look back at it again later on.
Missions – Finish different missions in their games, like for example to win a big or mega win. When you've finished a certain amount of missions you can get rewarded with a bonus or some other reward.
On top of all this you can also use casino bonuses and free spins that you get from the casino sites on the slots from Yggdrasil Gaming. But be sure to read terms and conditions to be 100% sure.
Yggdrasil Gaming in the future
We believe that the future looks quite bright for Yggdrasil Gaming and here's why; They work hard to develop awesome games with special features that no other gaming provider has. With safe and secure gaming licenses they can also market themselves in a lot of different markets. In other words, Yggdrasil will make a lot of money and can invest, expand and get better in the future. Due to the competition out there all gaming providers need to be on their toes. So, if Yggdrasil Gaming continue to deliver new games and special features everything will be great in the future.
Yggdrasil Gaming licenses
Yggdrasil Gaming need to have different licenses to offer casino games online. This to make sure everything is fair, safe and secure to both the players and the iGaming company that's offering the games.
These are the licenses they have:
Malta (MGA) – Class 4 license with number MGA/CL4/850/2012
Gibraltar (GRA) – Remote casino license (B2B) with number RGL No. 094
Great Britain (UKGC) – Remote casino license (B2B) with number 000-044137-R-322934-003. Gambling software with number 000-044101-R-322933-006. Remote casino license (B2B) for Gibraltar with number 000-045735-R-323978-003.
National Gambling Office (NGO) – Class 2 license with number 1575/25.08.2016 and 1567/25.08.2016.
In summary, all games Yggdrasil Gaming offers are definitely secure and fair to play. Read more about their licenses on their website under 'About us'.
Summary
Yggdrasil Gaming has now been on the market for many years and have become a very popular game provider in Canada. With their self-developed system and HTML5 based games for all devices they are here to stay. Gambling sites can develop their own games to get exclusive and unique games fitting their website only. They surely deliver a fantastic game experience to everyone that like online casino. We really recommend everyone to try out their games to see what we're talking about. Last but not least, we hope you enjoyed this review of Yggdrasil Gaming and good luck with all gambling out there.
Jonas,
24hfreespins.com