Big Time Gaming is one of the smaller game providers online. All game providers are not big companies with thousands of employees in 10 different countries. Some just have a few employees and makes their games with lots of passion, which is the case here. BTG as they're also called, was founded in 2011 and it's an Australian company who's made a few known slots. You might not know them by their name directly when you see or hear it, but titles such as White Rabbit, Bonanza and Temple Quest are quite popular among players. The company develop games for gambling sites within UK, Europe and Canada.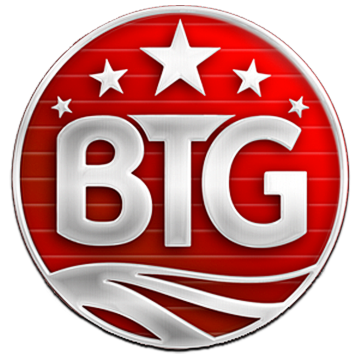 BTG was created by people who has a lot of experience within the online casino and online games industry. Their CEO, Nik Robinson has over 20 years of experience and was the founder of New Tech Media that later on was to become Openbet. Then there's also Huw McIntosh who has over 10 years of experience within both New Tech Media and Openbet as well as Ian Schmidt who's worked on some popular games from Rock Star games. In other words, it's an experienced team who leads the company and makes sure everything goes together. Come along in this review below in order to get more information about their products.
Big Time Gaming casinos
Because Big Time Gaming are focusing in a few different markets, we can find their games in a whole lot of different casino sites. For example, we find their slot machines on most of the popular Canadian online casinos such as Casumo, LeoVegas and Unibet.
To summarize, their games can be found on most sites out there.
Big Time Gaming slots
When it comes to slots and Big Time Gaming's selection of games, there isn't too many games to mention. As the team is very small it also takes longer to develop the games. The number of games in their portfolio is right now in March 2018, 15 different games. Despite the low number of games, they've created some very popular games. Among these are Bonanza, Temple Quest and White Rabbit, where Temple Quest is the newest game they've released.
Furthermore, if you enjoy free spins, that game would be your dream game. In this game there's a Mega Mystery-symbol that can contain a big win or free spins. Potentially with this feature you're able to win thousands of free spins in one spin! The game also has a return to player of 96.17%, which is pretty high. Recently Big Time Gaming also came out with the news that the sequel to Bonanza is announced and we look forward to this release.
BTG in mobile and tablet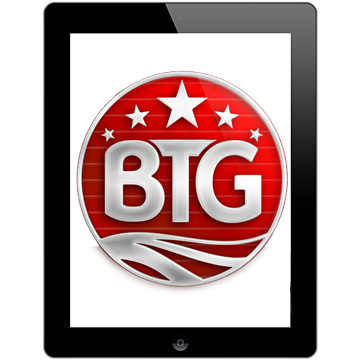 To be able to offer your games via mobile & tablet is something that's very important. In total there's over 50% who gamble on their mobile device. Therefore, casinos and game developers are adapting. That's why most providers have gone towards an HTML5 format on their games. With that format there is no need for a Flash Player.
This is made possible as the game is automatically fitted to the window it's opened in. In other words, if you play a game in your mobile it will automatically adapt to your screen.
So, it's possible to play their games via your mobile or tablet without any issues.
Free spins in BTG games
The gambling sites and the game developer has created different free spins in order to reward their players. There're free spins without deposit, free spins with deposit and free spins through a loyalty program to get. But it doesn't stop there as there's also the possibility to win free spins within the actual games. Temple Quest from Big Time Gaming is one example of this as there you have the chance to win thousands of free spins on one spin. That means you pay once, and all free spins you'd get doesn't take any money from your account and everything you win is real money. Keep an eye out for free spins-offers that are available in BTG games.
BTG with casino bonus
When it comes to playing with casino bonuses it will mean another form of reward from the casino sites. When you as a new customer registers on a new gambling site you're usually offered a free bonus that you get completely without a deposit, or you'll get it on one or several deposits. It could then boost your deposit with a certain percentage and then the amount that you get needs to be wagered.
One way to do so is to play on slots from Big Time Gaming.
Big Time Gaming in the future
In the future we'll see what comes next for Big Time Gaming. But something that's sure is, they will keep delivering new and nice games that their customers can play. Their games will also be offered on more casino sites as time goes by, which in return will help them grow. If they manage with a steady growth, they'll be able to deliver even more games, and maybe games within different categories as well. It remains to find out. To sum up, we believe the plan is to increase the number of employees in order to be able to deliver more awesome games.
Their gaming licenses
To make sure that all gambling sites and game developers offers secure and fair gaming, they require gaming licenses. A license you'll only get if you follow different laws and regulations from different governments. This in return will make sure that you who are behind your computer can trust that you're not playing on any unsafe gambling site. Therefore, BTG has the following licenses for their games:
Based on 2018 information:
Malta Gaming Authority (MGA)
Gibraltar Regularotority Authority (GRA)
British Columbia (for Canada)
Alderney Gambling Control Commission (AGCC)
United Kingdom Gambling Commission (UKGC)
To summarize, Big Time Gaming have several different licenses in order to offer secure and fair games on several markets around the world. And that include of course Canada.
Summary
Big Time Gaming is one of the smaller game developers with only a few games in their portfolio. It's a small team that's behind the scenes, but all games are made with love. The team is experienced from online casino before in their earlier positions and they are then operating from Sidney, Australia. With several licenses to make sure that it's secure and fair play, BTG offer trustworthy slot machines. In conclusion, it's a great game developer that will be found at many gambling sites.
Jonas,
24hfreespins.com